What's new in "Users & rights"?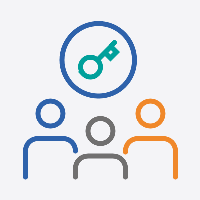 There are new features in the "Users & Rights" section – concerning password assignment and user status.
Password assignment
Reset your own password: If you want to reset your own password, you will now get clearer guidelines on what the requirements are for your new password:

Reset password for other users: As a rights manager you will now be able to reset the password for other users.

To do this, click on the key icon in the "Users" overview:

Why would I want to reset other users' passwords? An important concern when resetting other users' passwords is security. In some organizations, certain passwords need to be changed on a regular basis. Or you may be concerned that the current password may have fallen into the wrong hands. Of course, a password reset provides additional security only if you can be sure that the email account of the affected user might not pose a security risk as well.
User status
Similar to the mailing overview, the status of users and guest users will now be displayed with a text label instead of with an icon. In terms of content, nothing has changed. Only the display mode is different.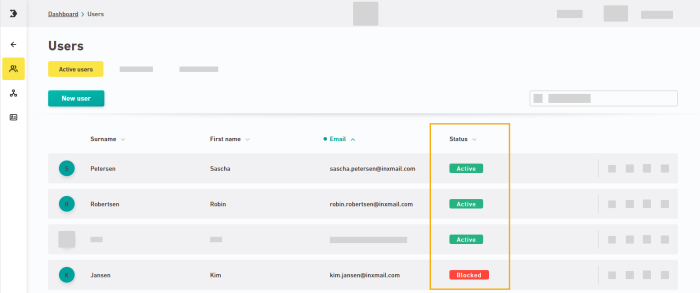 What are the different statuses?
For users you still have the following statuses:
Active: Normal status.

Blocked: Status, once you have blocked a user.
For guest users you still have the following statuses:
Pending: The invitation has been sent. Your guest user has not yet accepted the invitation.

Active: Your guest user has accepted the invitation and is able to work as usual.

Expired: Your guest user has not accepted the invitation within 7 days and the invitation has expired. Within 30 days, you can re-send the invitation.
Learn more