New "Inxmail Container": Separator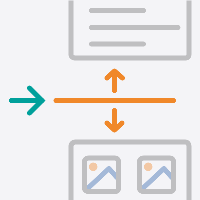 We now provide you with a separator as a standard "Inxmail container". Use the separator container to insert a horizontal line between two other containers.
If you do not assign a color to your separator, you can use it as a transparent spacer.
You can find the container in the container overview on the left, below "Inxmail Container". Drag and drop it onto your mailing area as usual.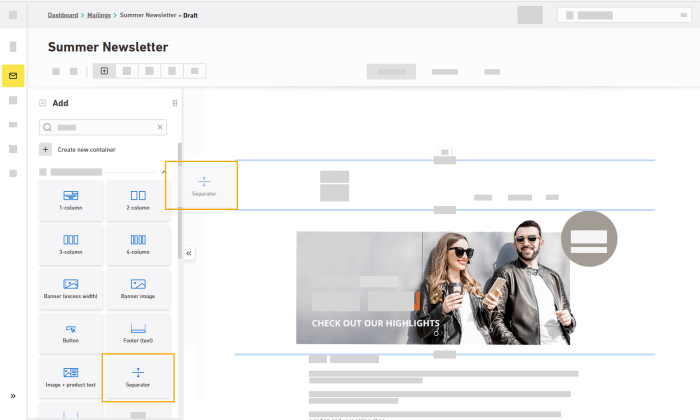 You can adjust the spacing, color, width and position of the separator using the element settings.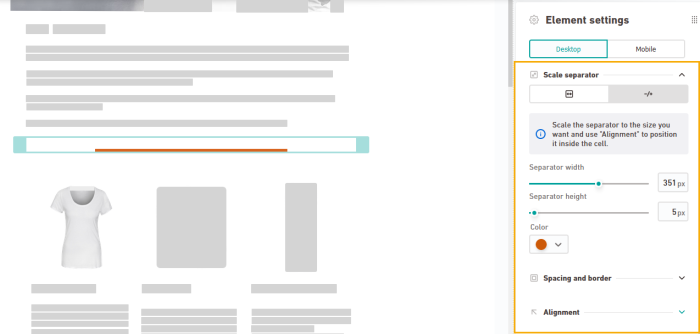 If the available colors are not enough for you, you can always create new colors in your style set.
Learn more