BIMI (Brand Message Identification)
BIMI is a method that uses brand logos as an indicator for trustworthy senders in email inboxes. BIMI allows senders to increase the visibility of their brand and makes them more resilient to phishing (fraud by imitating trustworthy senders).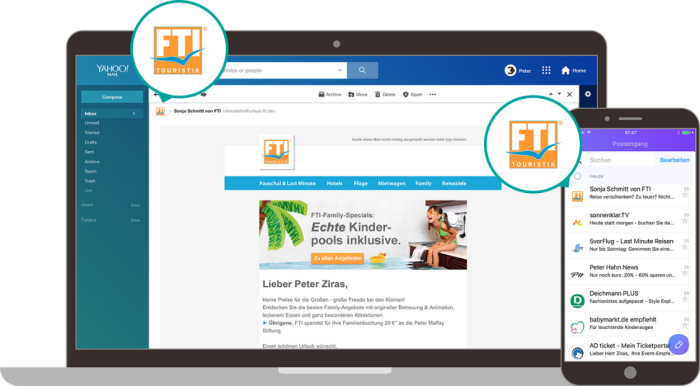 How BIMI works
The sender is verified by means of DMARC (Domain-based Message Authentication, Reporting and Conformance). The receiving server checks whether the email comes from an authorized sending server and displays the brand logo next to the sender address of the email if this is the case. The prerequisite is that the receiving email client also supports BIMI.
Which mailbox providers support BIMI? Visit https://bimigroup.org/bimi-infographic/ for an overview of mailbox providers that support BIMI now and in the future. BIMI Group regularly updates this overview.
To use BIMI, you must store Domain Name System (DNS) entries with your Internet Service Provider (ISP).
The Agent

Brand Identity Protection makes it easier for you to set up BIMI, see: Initial set-up: Implementation scenarios.
If you use Scenario 1 and delegate your domain to Inxmail, you can even control your BIMI logo directly in Inxmail Professional.
Additional information